Tips for Renting an RV for Tailgating
Today, I'm welcoming Kelly Kaiser to RV Tailgate Life to write a
guest post
on
renting an RV for tailgating
.
I met Kelly at the 2019 RV Entrepreneur Summit when she rented an RV to join us for the summit. So she has first hand experience on what it is to rent and drive an RV! Just because you don't currently own an RV doesn't mean you can't RV Tailgate!
Disclosure: This post contains affiliate links for various products below. You get the same low prices and we earn a small commission.
Don't have an RV to tailgate… HEY! How about RENTING one!!
You've seen all the folks at the games having such a great time before and after the main event that you think to yourself, "Why don't we try that!"
Great idea!
Renting an RV to try out the fun and maybe even think about buying one for the future.
However, there is A LOT to consider when you are putting together a plan to rent an RV for tailgating.
Where Do I Rent An RV for Tailgating?
Two great rental resources are Outdoorsy
or RVShare
.
But also search for local dealers or outfits that could offer great deals.
Kimberly says: Both
Outdoorsy
or
RVShare
have great selections of RVs for rent. You will want to compare selections for both in your target area. I recommend renting one close to the stadium instead of one close to home and then driving, especially for new RV drivers.
How Much Does Renting an RV Cost?
The first thing most people ask is: How much will it cost?
This depends on all the things you want the experience to be:
What size RV do you need?
How far away are you going?
What extras do you need: insurance, gas, deposits and fees etc.
This is so variable and it can get spendy.
Plus, remember you still need a ticket to the game, the fee for the park spot at the stadium, food and beverage!
But it could also pay for itself many times over especially if you are hosting a gang and want to stay overnight (and you get a bathroom right where you ARE!!) Not to mention a FRIDGE and TV.
RV rentals will be at minimum around $100 for a small C class and upwards of $300-400 for a large A class motor home PER DAY.
A Class C is the RV that has the space over the cab. A Class A motor home is the RV that has the big front window and no hood.
These are the two styles I recommend for a first time tailgate.
See Also: A Guide to Common RV Abbreviations and Slang
What Are The Required Deposits, Insurance, and Fees?
There will also be a damage deposit.
The damage deposit on my rental was $1,200 for the Class C I rented (a 2015 Winnebago Itasca Cambria).
The damage deposit was refundable if NO damage or cleaning needed and variable depending on what charges may be assessed.
ASK details about this PRIOR to signing the agreement.
Insurance Requirements
And INSURANCE.
Check out your personal auto policy, sometimes there is an option to add on to your existing policy.
Mine did not have that option but you MUST get insurance for your own protection…YOU. JUST. MUST. PERIOD. (or fair warning if you don't).
Most rental outfits will offer a temporary plan.
Other Add-Ons
In addition to the add-on insurance, there are other packages you can purchase for bedding, kitchenware and cleaning.
Sometimes there is a mandatory cleaning fee. If so, be sure to still dispose of your trash and tidy up (don't be that person who doesn't because there is a fee!)
There can also be usage limitations for the generator or an up-charge if you go over the limits for mileage.
There could also be charges if you don't return on time.
Be sure to ask about ALL charges and costs before you sign the contract.
How long can you stay at the stadium RV space?
Most Colleges and Universities have RV game day or weekend opportunities; sometimes you can stay from Friday night through Sunday morning.
Be sure to investigate what your destination rules and regulations are LONG before game weekend and your arrival.
There are as many different opportunities as there are teams!
From costs to site sizes (be sure to know the size of RV you rent for the site reservation and there are usually NO hook-ups for water or electricity), each is unique, so check it out far in advance and be sure to make a reservation if needed.
Just search the stadium website.
There usually are time restrictions on when you can enter and when you must exit the area or you are charged extra.
Also learn the route to get in and out of the area and if there are pull through spaces that will be easier to maneuver as a novice RVer; backing up can be a challenge until you have a few runs under your belt.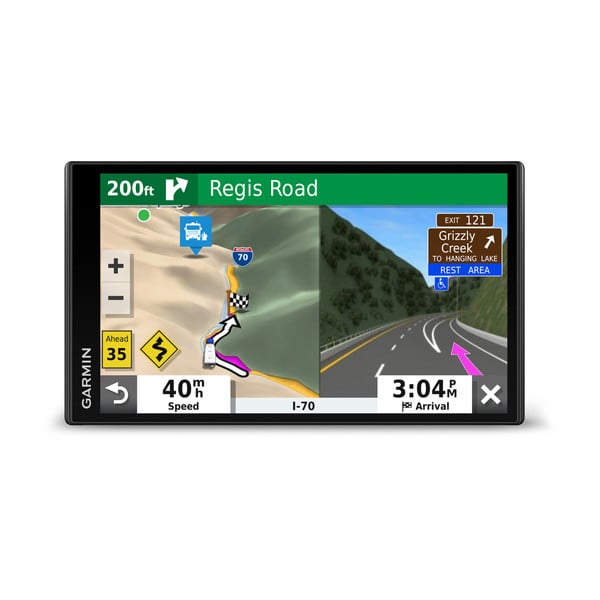 Kimberly Says: If you are using the NFL lots, you'll have only two hours after game time before you have to leave. I like to look for private tailgating lots near stadiums so I can stay overnight after the game and not have to worry about driving impaired from either alcohol or just plain old being tired.
Worried about getting to your tailgate lot safely? Get a Garmin GPS system specifically for RVs with the Garmin RV 780 with Traffic Monitoring
!
What about provisions?
Cook out/Bring with/Food stuffs? Sleeping accommodations? Pots, spoons, foil? OH, my!
Sleeping and Guests
How many people will be with you, either for the day or the whole weekend?
You might just have guests coming by your spot on game day to eat, drink and be merry.
Unlike an RV park there is usually no limit to the number of guests you can have at a tailgate, but think about your personal capacity.
If guests will be staying overnight with you, do you have enough sleeping arrangements or did you bring that extra blow up mattress?
Cooking
Some RVs have an outside grill or kitchen on the outside of the RV… some DON'T. Be sure you know what amenities are available and plan accordingly.
Your propane tank will be full when you pick up, but you will either pay a fee for the usage OR will have to fill it before you return.
Some stadiums allow for charcoal or outside fire grilling; find out ahead of time and be sure to know where you can discard your coals and be sure everything is completely extinguished before leaving it unattended.
Plan Ahead for Your Needs
Remember, this is a rental.
It has nothing.
You either bring everything you will need OR you can rent packages.
This is the same for bed and bath. You need to bring sheets, blankets, towels, pillows, etc.
Some rental outfits have "package" options for "kitchen packs" which include contents like pots, pans, utensils, silverwares, cups, plates, etc.
Some offer "bedding packs" but be sure to know how many bed and towel sets they provide depending on your number of guests.
The really good news is there is a refrigerator; but it is usually super SMALL – especially the freezer. It might hold one bag of ice, so you may need a cooler too.
But it is a great advantage for holding the burgers and brats until grill time, and then having eggs and bacon waiting for breakfast!
Learn Some RV Basics Before Renting
Be sure the rental company walks you through the details on how all systems work including what should or should NOT go into the tanks.
It's also a good idea to walk through heat and AC, how the slides work and general function of the rig.
It's not hard; it may sound like a lot, but you can do it!!
Don't be ashamed to take notes or video on your walk-through! They can come in handy when you can't remember where the switch is to level.
Kimberly Says: Also know that the RV community is some of the best and most helpful people. If you are having problems with your rental RV, don't be afraid to ask your neighbors for some help.
Know Your RV Tanks
There is a fresh water tank (where the fresh potable water lives; but I wouldn't drink it, bring bottled).
There is the gray tank (this is waste water from the sinks and showers) and the black tank (this is the toilet waste holder).
For a tailgate weekend the size of the tanks should not matter too much, you won't be with them that long.
If you were going to the outback to boondock, that's another post!
Dump Your Tanks
You will have to empty your waste tanks and fill the water OR plan to pay a fee for that to be taken care of on return.
Some stadium venues have a dump/fill station in the area so be sure to ASK about that part when you reserve your tailgate spot.
A lot of people just let the rental outfit do this for them; it might be worth the fee.
Kimberly Says: Make sure that you are shown how to empty your tanks on the walk-through when you rent the RV. Also, you'll want to check that they actually provide you with the necessary hoses and adapters to actually dump the tanks. Don't forget some disposable gloves!
Practice Makes Perfect
Practice!
If you have driven a large moving van you can most likely handle a Class C RV.
But you may have never driven a larger motorhome type bus before.
Maybe consider going to an RV dealer and do a test drive to see if you feel comfortable maneuvering this type of vehicle.
It's a very different experience and takes a bit of finesse, especially in turning, backing and parking. But you CAN do it.
See Also: RV Driving Safety Tips to Keep You Safe on the Road
Safety in Your Rental RV
SAFETY FIRST. BE SMART.
Use alcohol responsibly and don't drink and drive. Period. The end.
Always wear your seat belts, including any passengers.
Also, secure your pets, preferably in a crate and keep them on a leash.
Slow Down When Driving Your Rental RV
Drive SLOWLY.
RVs of any kind drive very differently than other trucks, vans or SUVs; especially STOPPING. It takes longer so pay attention far ahead and give more time to come to a halt.
You cannot slam on your brakes in an RV and expect it to stop on a dime.
Follow the rules of your location, be considerate of others and oh, yeah… HAVE FUN!
Research and Plan Ahead
You cannot plan ahead enough, research enough, or ask enough questions.
Your first RV experience can be so fun and really provide a great venue for an even better tailgating weekend. But there really are a lot of things to think about.
If you do this right you may like it so much it could lead to an RV purchase for a more consistent tailgating life.
But if you don't, it could really rain on your game and we don't want that. We want you out there with the rest of us.
Will You Be Renting an RV for Tailgating?
RV tailgating can be the best fun ever!
I would highly recommend it as a great way to bring your family and friends together to cheer on your team, create a fun gathering and have everything you need all right there with you.
It may seem like a lot of planning and research, but you would have to do a lot of that anyway and still be eating out of your trunk!
The RV way, you will have a bathroom, kitchen, TV, music, sofa and everything you need right there and ready.
I say GO for it and GO "YOUR" TEAM! RAH.
Think you might rent an RV in the future? Pin for later!
More posts you might like:
RV Tailgating for Beginners: Dry Camping Basics
5 Tips for an Epic RV Tailgate Road Trip
RV Campground Etiquette: 10 Things to Never Do